The 2023 Prism $20,000 Grand Prize for Canadian music video was awarded to Snotty Nose Rez Kids, for the video Damn Right directed by Sterling Larose and lensed by associate member Kaayla Whachell. Whachell's first feature film, Portraits from a Fire, directed by Trevor Mack, won her the Best Cinematography Award at the 2022 Leo Awards.
"I was thrilled when I heard about Prism," she says. "Sterling works very hard and has collaborated with SNRK for over a year. They truly deserved this win!"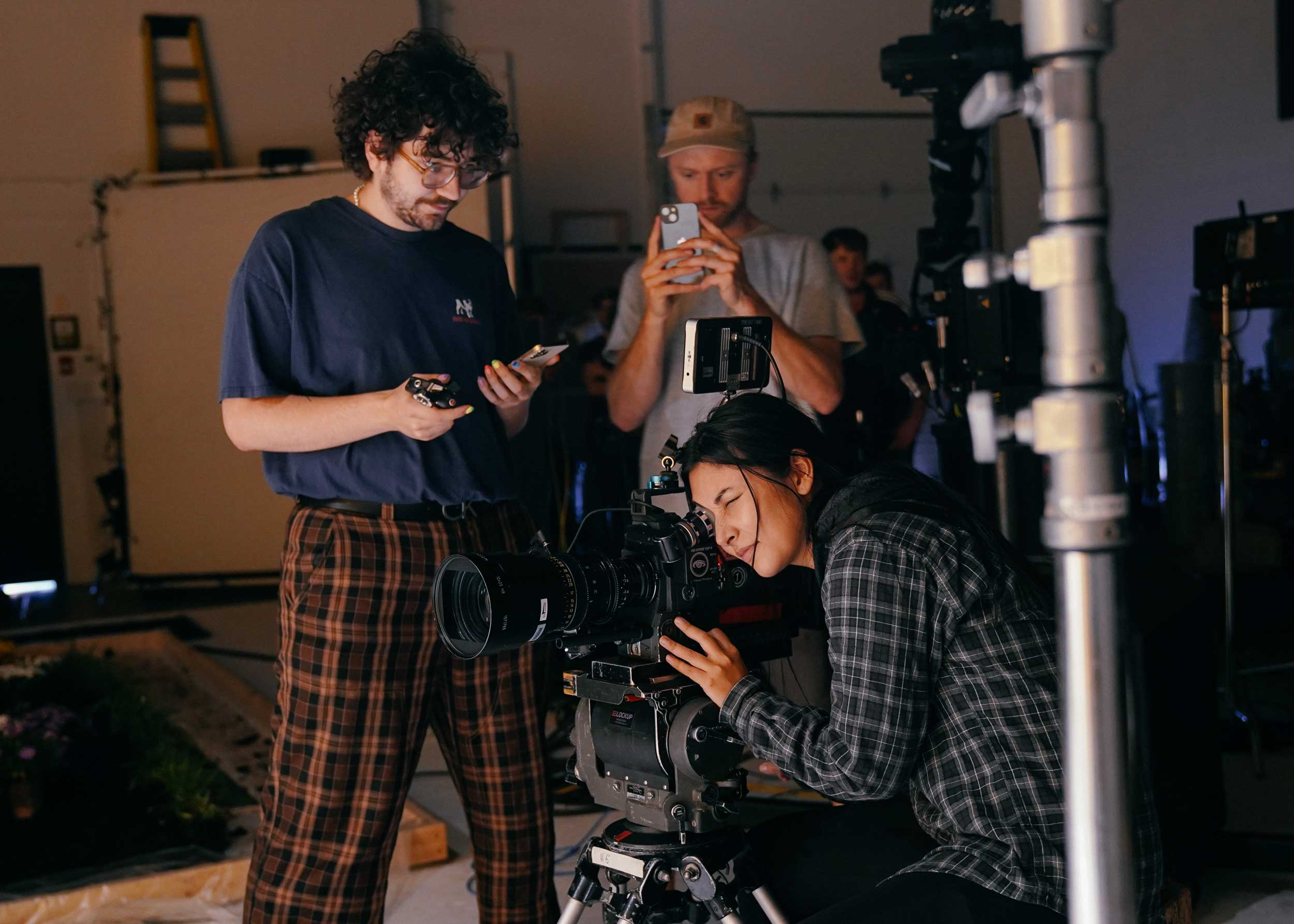 The Snotty Nose Rez Kids are an Indigenous hip hop duo composed of Haisla rappers Darren "Young D" Metz and Quinton "Yung Trybez" Nyce from Kitamaat Village, British Columbia. According to Jazz Winnipeg, "their music is best described as thought-provoking, but slamming, club beats."
"Having our work reach a broader audience in the filmmaking community was unexpected, but it is just nice to know that people are watching the video," Whachell says.
The Grand Prize was selected by a jury of more than 135 leaders and innovators in the Canadian music, film, and media arts scenes. The $5,000 Audience Award went to artist Dan Mangan and director Lester Lyons-Hookham for their music video "Fire Escape," shot by associate member Bryn McCashin. The annual awards event recognizes outstanding artistry in music video production.
Whachell is also co-chair of the CSC's Diversity Committee.

– By CSC Staff