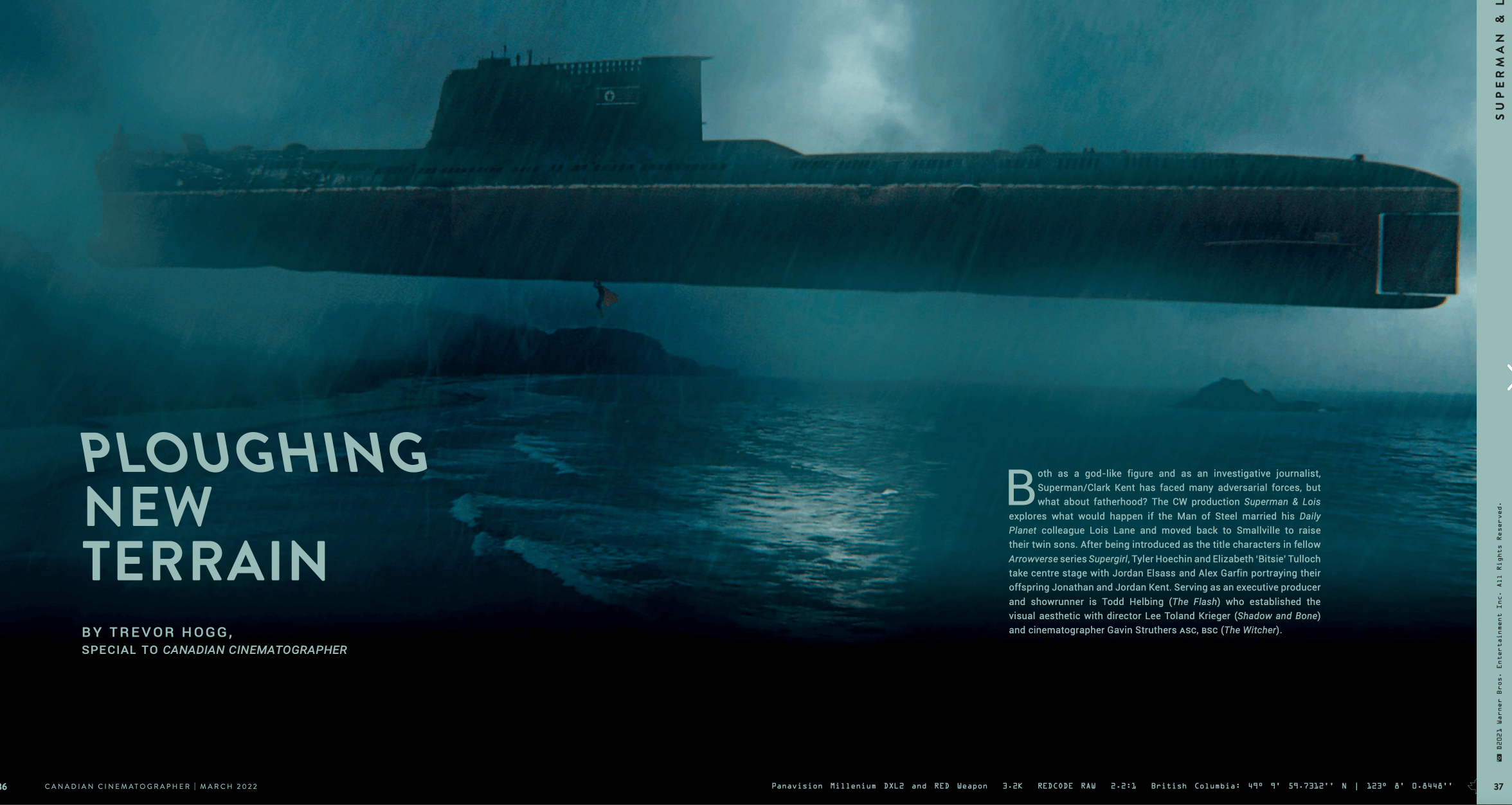 Want to be featured in Canadian Cinematographer?
Canadian Cinematographer celebrates the art and craft of cinematography through the lens of CSC members and their collaborators with consciously curated, engaging content. We currently publish quarterly, offering a Spring, Summer, Fall and Winter issue. Although we curate most of our content, we are open to pitches for stories.
Please refer to the guidelines below if you have a project you'd like to see featured in the magazine.
We recommend looking at a few back copies of Canadian Cinematographer before you pitch. Strong imagery is the cornerstone of the magazine, so the strength of the images is one of the main selling points for a pitch.
As we aim to showcase the work of cinematographers that reflects the looks that they create on their projects, we publish frame grabs pulled from final projects, rather than publicity images taken by set photographers.
Please include with your pitch:
At least 10 stills or frame grabs from the project you're pitching about. Photos should be as close to 10 inches x 18 inches at 300dpi as possible.
Title and description of the project.
Estimated release date, airing date or festival run of the project.
Status of approval (by studio, producers, etc.) to publish the images.
Indicate availability of additional images, including behind-the-scenes photos.
The art team will first review the photos; if approved for publication, the editorial committee will determine if the project is a good fit for a particular issue of the magazine and follow up with you.
Please note that we are a very small team, and due to the volume of submissions, we will only contact those whose pitch we have accepted. If your pitch is accepted, our response can take a couple of months.
Our quarterly publishing schedule means issues are planned months in advance, and issue lineups are often finalized up to two months before the issue date. Please consider this when pitching projects to feature in the magazine.
Questions? Please reach out to editor@csc.ca