Congratulations to the 2022 Winners & Nominees!
The 65th Awards were hosted on May 7th, 2022.
---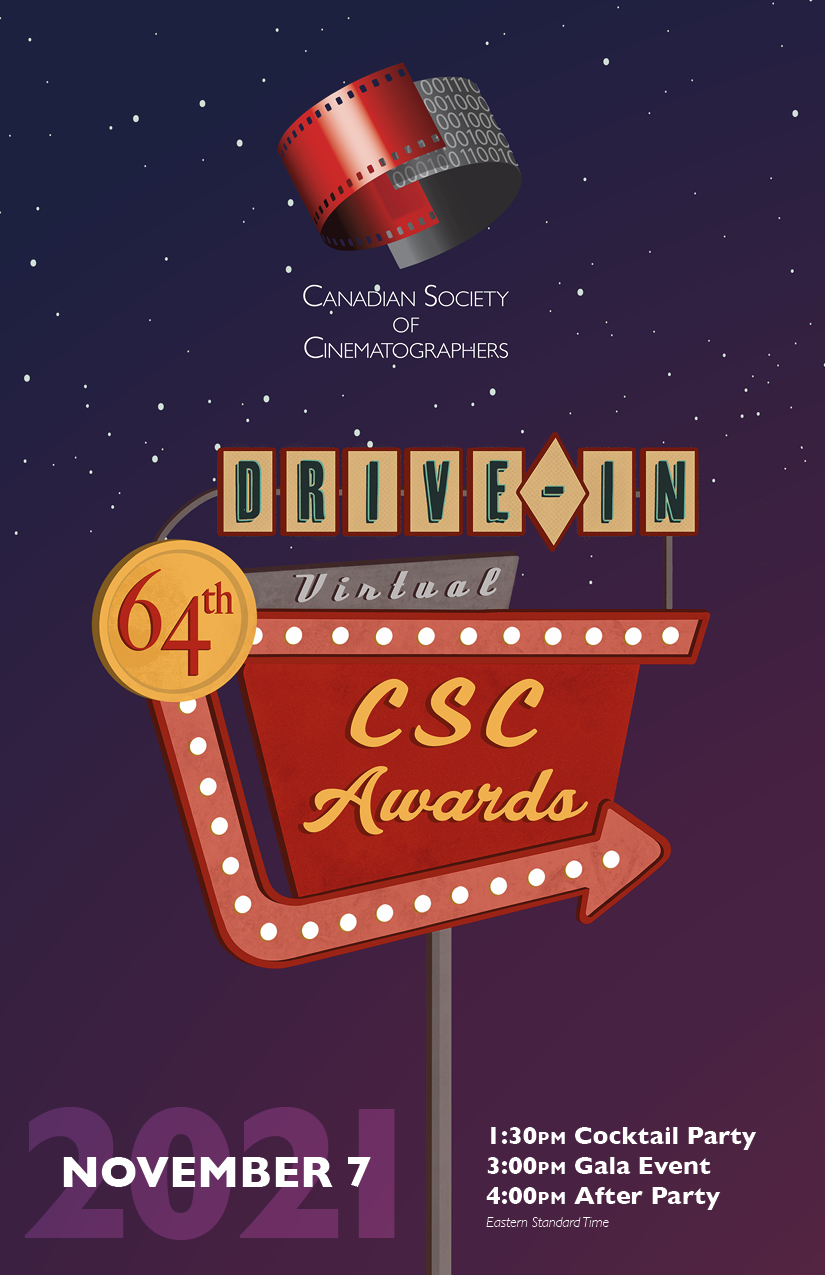 The 64th Awards were hosted virtually on November 7th, 2021.
Media is a global industry and Canadian cinematographers have taken a major role on the world stage. While Canadian productions are gaining recognition internationally, foreign producers are also taking advantage of the skilled craftspeople that our national talent pool can provide. The CSC Awards recognize the world class work being created at home and abroad by Canadian cinematographers.