We're thrilled to announce that applications for the 2024 Field of View Mentorship Program are now officially open. In addition to our internship program and engaging online content series, the CSC Field of View Mentorship Program stands as an enduring initiative dedicated to amplifying diversity behind the camera.
The program serves as a pivotal cornerstone in fostering a culture of learning and empowerment. At its core, it mirrors the Canadian Society of Cinematographers' steadfast dedication to enhancing educational access and opening doors of opportunity within the film and television industry. This program aligns seamlessly with our mission to uphold our mandate for training and education.
Our program is strategically designed to offer a well-rounded experience for both mentors and mentees, setting it apart from traditional mentorship approaches. It's about forging meaningful relationships that foster growth and learning for mentees and mentors alike. "I'm not sure who's mentoring whom. Sepehr has opened my eyes to a filmmaking sector I didn't know about," Thomas Burstyn csc, nzcs says about his unique mentorship journey with mentee Sepehr Samimi (affiliate member).
Since its inception in 2021, the mentorship committee has paired 130 mentees with mentors. Over the course of one year, mentors and mentees engage in a minimum of 10 sessions (or the equivalent of 10 non-consecutive hours). Involvement can include in-person or online meetings, set visits, feedback on the mentee's work, discussion of techniques, career advice, invitations to surveys, technical tests, colour grading sessions, and any number of other opportunities that the mentors may be able to offer. There's also potential for flexibility in extending the mentorship experience beyond these initial parameters.
Tess Girard (associate member), currently mentored by Martin Wojtunik (associate member), exclaims, "My CSC mentorship has been fantastic. It's exactly what I needed to make the leap from documentary to narrative. It's given me the resources, advice and confidence to work with larger crews, equipment and setups that I'd never done before. Beyond that, in a full circle moment, the narrative sets I've been working on lately, I work to make the crews all female, LGBTQ and BIPOC, and work to mentor those individuals as well. By mentoring one person, you've mentored many."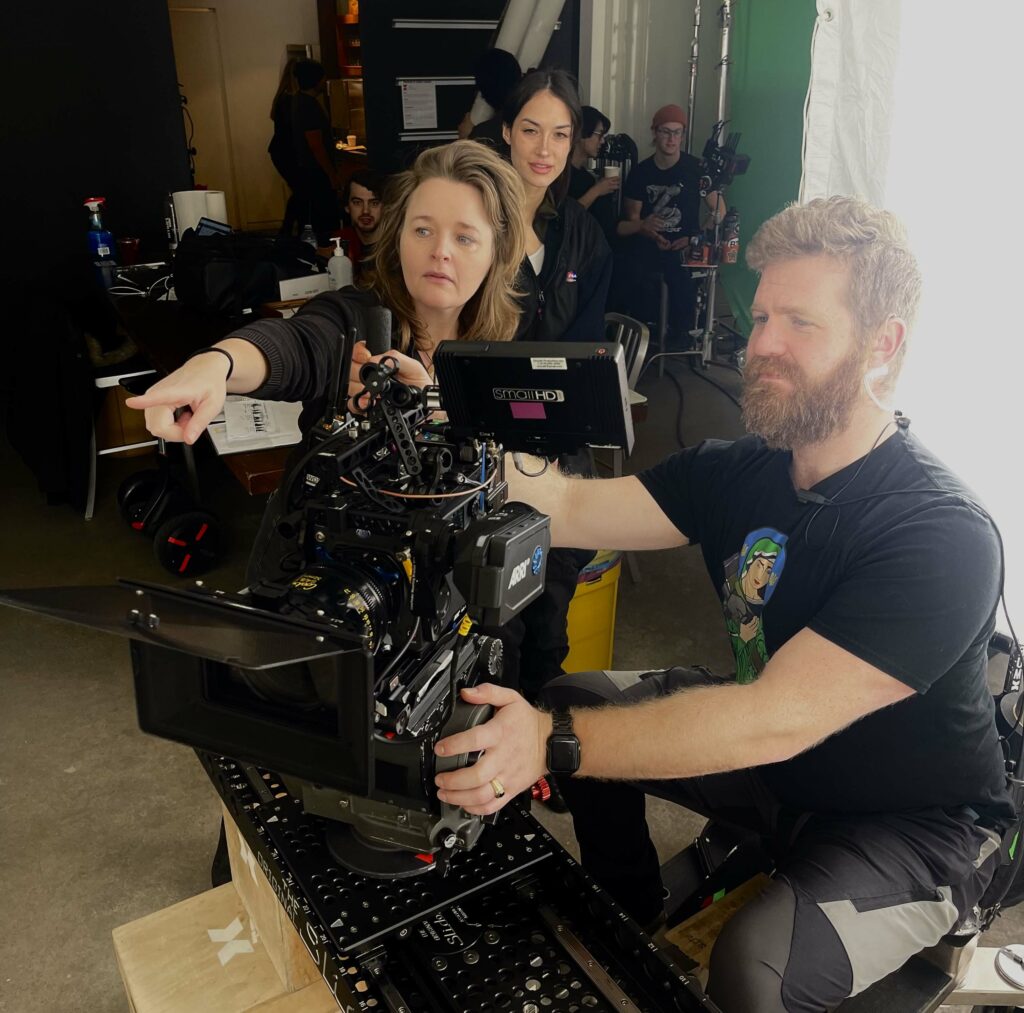 Matt Labra (student member) shares, "It has been quite a great experience connecting with my mentor (associate member Christian Bielz). He has given me invaluable knowledge and guidance with some of my projects, as well as good mentorship when it comes to career growth and prospecting. Overall, the mentorship program has been of great help to me. The CSC as a whole has been great when it comes to offering student members such as myself the right guidance and instruments to grow our careers."
The Field of View Mentorship Program is not just a program—it's a pivotal catalyst for cultivating a culture of continuous learning and empowerment within our industry. Thank you to our members for your ongoing commitment to the mentorship program. If you haven't participated yet, applications for mentees and registrations for mentors are open until September 15, 2023.
– By CSC Staff