The film and television industry is growing:
The total volume of film and television production in Canada increased by 5.8% to $9.32 billion in 2018/19.
Foreign location and service (FLS) production increased by 3.2% to $4.86 billion.
Canadian television production increased by 6.5% to $2.89 billion.
Canadian theatrical feature film production increased by 24.8% to $337 million.
Broadcaster in-house production increased by 10.7% to $1.23 billion.
The value of foreign investment in production (FIIP) in Canada increased by 4.9% to $5.69 billion in 2018/19.
The total GDP impact of film and television production in Canada increased by 5.2% – from $12.14 billion to $12.78 billion in 2018/19.
The total employment impact (including direct and spin-off impacts) of film and television production in Canada increased by 2.4% to 180,900 full-time equivalent jobs (FTEs) in 2018/19.
---
EMPLOYMENT
"From a numbers' standpoint, it drives forward a valuable workforce"
AUDIENCE EXPANSION
"You expand your diversity, you expand the stories being told and you expand your audience. People want to see themselves reflected on the screen and will be attracted by that; more money will be made"
TALENT
"By actively seeking out people who have not been part of the 'old' industry, you are discovering great pools of talent"
RESPONSIVENESS
"The industry is able to respond to changing demographics. This is what successful businesses do"
With increased production, the opportunity exists to train people for high level artistic and technical jobs including cinematographers and camera assistants. The opportunity exists to make the industry part of a more equitable society.
But we can't do it alone.
We must move forward together.
---
CSC is offering sponsorship at several levels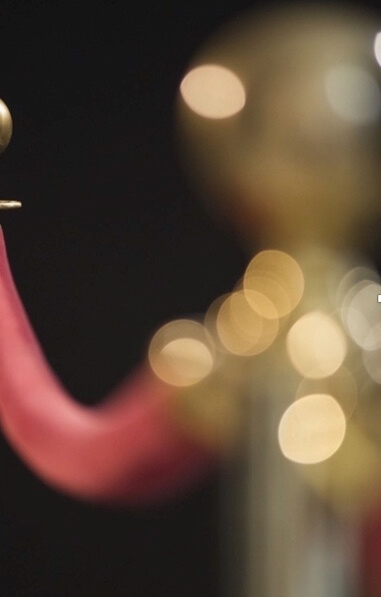 $250,000 a year for 3 years ($750,000)
$150,000 a year for 3 years ($450,000)
$100,000 a year for 3 years ($300,000)
$50,000 a year for 3 years ($150,000)
$25,000 a year for 3 years ($75,000)
The CSC has developed a comprehensive recognition package, based on sponsorship level and, among other things, comprised of:
Naming opportunities
CSC-produced sponsor-focused content
CSC-produced social media campaigns
Earned media in Canadian Cinematographer
Gratis ads in Canadian Cinematographer
Platinum, Gold or Silver sponsorship of the Awards Gala
A unique and personalized recognition package will be developed for each sponsor.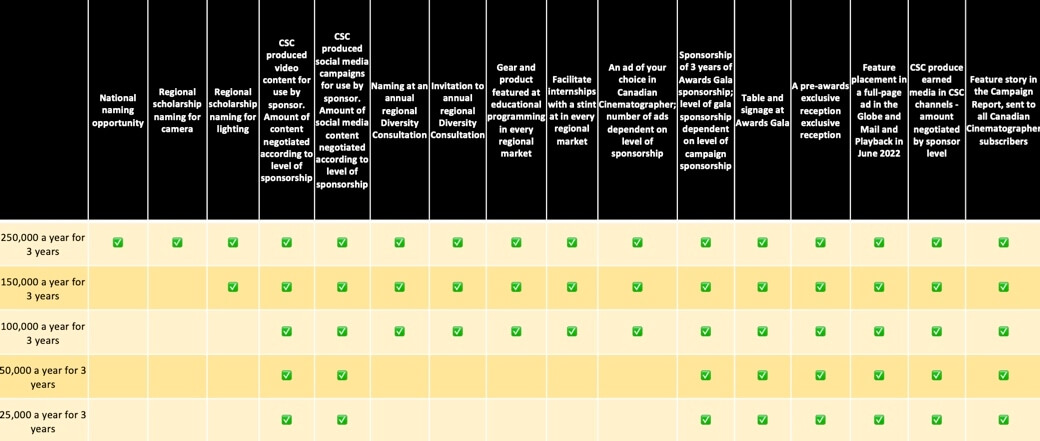 If you're an organization that would like to be involved in The Future is Calling, download the Case for Support here.
---
For more information about The Future is Calling Campaign, please contact:
Gail Picco, Campaign Director, gailpicco@me.com 416-799-1993
Susan Saranchuk, Executive Officer, susans@csc.ca 416-266-0591