From the President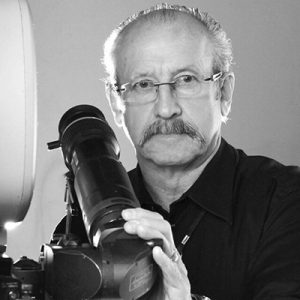 There have never been more ways for us to communicate than there are today, and this offers so many options for learning. The CSC Mentorship Program is proving to be extremely successful, and now with more than 80 pairings of mentors and mentees, it offers a diverse group of its membership to engage in this unique way of learning.
One of my mentees said just before we commenced our Mentorship Program to- gether, "My goal as a cinematographer is to learn, experiment and achieve." I find that his words aptly describe what mentorship means to him and what he hopes to achieve as a part of the process. It is vital to the fu- ture of our cinematographers, therefore, and it is incumbent upon us to provide whatever information we can to allow for this process and progress to take place.
Prior to beginning my career in the film in- dustry, I spent three years in art school and then moved into the world of advertising. During this period, it was not the norm to seek mentorship, and the learning process was more akin to climbing a ladder – one step at a time – but I never viewed this as anything negative because there was no oth- er way to move ahead.
However, when I transitioned into the film industry, from literally my first day, I sud- denly became aware of the need to gather as much information as I could. The question was how I was going to address that need,
and the only answer I could come up with was to pay attention, as well as ask questions. This might sound as if everything was avail- able for the taking. Not so. Being available for whatever presented itself was only the beginning. The rest of the learning process, for me anyway, was to make connections with people whom I admired and respected in the industry. To me, this is an extremely important part of the process because we are also in a people business.
From my early days in the industry, I have been very fortunate to have had many men- tors to whom I will always be grateful. One thing that I realize time and time again is the fact that while so much of what we need to know in filmmaking is available online these days, there is no substitute for making a con- nection with someone who can open one's eyes to the process of learning. The results of sharing information, whether in person or even via a phone call, can and should never be underestimated. The times that we are ex- periencing are difficult, which adds more of a challenge to the mentoring process, but I have found that it continues to be most re- warding. Aside from a phone call, it's pos- sible for a mentee to send a visual example that relates to a specific question and then take the time to connect and explore the an- swers.
If there is a willingness to learn, the CSC will provide it.
George Willis csc-sasc, April 2021 Canadian Cinematographer
The CSC wishes all our members, friends and sponsors a prosperous 2021.
Read More
2021 Awards – Call for Entries
Entries may now be submitted! Deadline for submissions: January 31 2021
Read More
2020 AGM
CSC 2020 AGM Reminder: Sunday December 20th at 12pm ET.
Read More
CSC Live: Bolero
Join us this Sunday December 13th at 12pm ET for a live stream discussion about the revolutionary Bolero intercom system.
Read More
New Central VP
We are pleased to announce the appointment of Penny Watier as our new Central Vice President.
Read More
Harry Makin csc 1930-2020
Considered one of the finest cinematographers of his generation, renowned for his powerful visual interpretations and technical acumen.
Read More
New West Coast VP
We are pleased to announce the appointment of Philip Lanyon csc as our new West coast Vice President.
Read More
New Board Members
We welcome new Board Members Claudine Sauvé csc & Rion Gonzales Assoc. Member
Read More
2020 Awards Announcement
CSC President George Willis csc-sasc announces the 2020 Winners.
Read More
CSC Live: Luc Montpellier csc + Peter Cosco
CSC Live: Luc Montpellier csc and Production Designer Peter Cosco will discuss musicals and production design. Join us for the final CSC Live of the season Thursday 12:00PM EST July 9 2020.
Read More